My Ichendorf Milano Story (a.k.a Firenze story)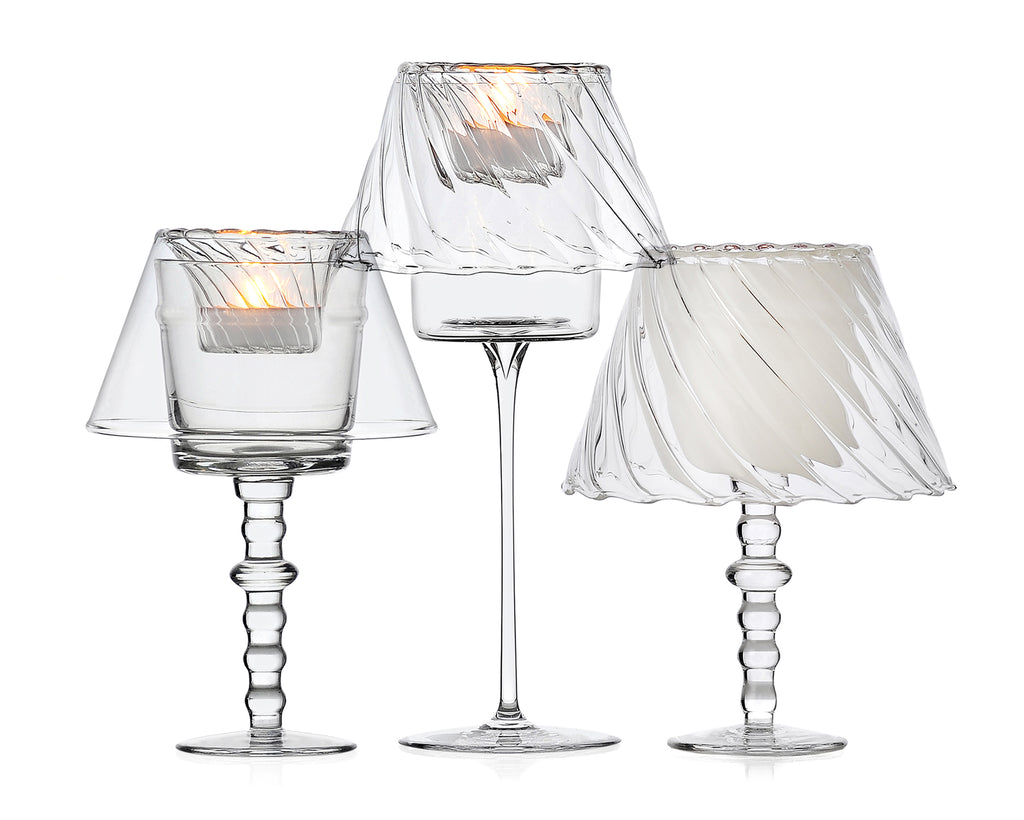 My experience with Ichendorf glass goes back quite a few years ago. Let me tell you about it and why I love this brand so much!   
Long story short, I used to travel to Florence frequently in my former work life in the fashion industry. I worked for a global fashion brand and was responsible for product management for the Asia Pacific region. The Jeans collection for the brand at that time was designed in Florence. The office was in a suburb of Florence, so while we stayed in the city at night it was a trek back & forth each day to the office. After long workdays and nights, we'd try to get out for some competitor researches & retail therapy.  
Each time I travelled to Florence I would stay at one of the Lungarno Collection hotels, owned by the Ferragamo family. My favourite remains the Gallery Hotel Art. I would always visit the home store Lungarno Details. The store was a combination of products found in the styling of the nearby Lungarno Collection hotels plus a diverse assortment of products. Furniture, lighting, textiles, tabletop items and so many unique objects that would add flair to many homes.
My favourite purchases at Lungarno Details were always glassware. I purchased many things, pedestal serving ware, water & wine pitchers, but my favourite purchases were candle holder & tealights. Even though I live in a modern and casual environment the glassware I purchased was a bit more stylish & smart than what I'd usually select.
These were all from Ichendorf Milano (here we are, the heart of the matter).
My favourite Ichendorf piece(s) was a set of tealights. They had a raised stand and spiral top.  I had them for many years and they looked great wherever I put them. I used them frequently throughout the house, so they were multi-functional. Often I used them on the dining table, but equally on a coffee table or sideboard. Because they were beautiful & when not in use they sat on open shelves so I could admire them all the time. On subsequent trips, I tried to buy another set but they were no longer available...
Luckily, today Ichendorf has several versions of my old favourite tea light, plus an amazing range of drinking glasses, jugs, carafes, serving ware - as well as some unique pieces such as hourglass sets & a perfumier set. I found that in the last few years Ichendorf is adding more everyday glassware in addition to their range and that's a great thing since their designs are so well thought out for the way most of us live today.
For those of you who have the chance to visit Florence, I must tell you that the store Lungarno Details is no longer there in the same format (which I greatly regret), it's been converted to the lobby & public space for one of their hotels.
I'm including a few shots from the hotels as well as some of the Ichendorf products. DetailsbyMrK.com will continue to add new products from Ichendorf. 
Oh, by the way, if you're wondering why I used the past tense when talking about those favourite tealights, it is because they were broken by myself when I put them on a window sill while cleaning. I've replaced them with the lantern tealight from Ichendorf.
I hope you enjoyed this article.  Please share your comments below.